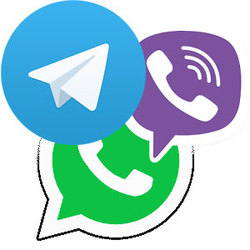 According to media reports Roscomnadzor and the Ministry of internal Affairs has developed additional amendments to the law "On communication", which allow regulatory authorities to deal with the regulation of the popular instant messengers view, Whatsapp, Viber and Telegram. Perhaps this is due to the fact that because of the high anonymity that allows to engage in illegal activity through these programs. In order to obtain a method of identification of subscribers required legislative support and regulation of such programs.

Another innovation, which can Supplement the law "On communication" is the ability of sales of SIM cards of mobile operators online through the Internet. The problem of identification is solved by not only providing the passport data, but with access to a single database state bodies, the state services portal.

Further, it is assumed the introduction of responsibility for illegal distribution of SIM cards without the permission of the operator. In the case that this activity will engage a foreign individual, it will be expelled from the territory of the Russian Federation will be imposed a fine.