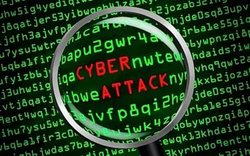 Mass cyber attacks to extort around the world that began late Friday, stole hundreds of dollars before the company was able to regain control.

Hackers use a vulnerability in older versions of Microsoft Windows, which is especially problematic for corporations that do not update their system automatically. The virus struck at least 150 countries, according to the European law enforcement Agency Europol, said about 200 thousand victims. Was affected hospitals, universities, manufacturers and government agencies in the United States, China, Russia, Germany and Spain.

Experts say that the scale of the problem may increase as people return to work and start their computers.

The chief Cabinet Secretary of Japan yoshihide Suga said that the country has no concerns about damage. But one large company Hitachi said that it had problems with email. While the security service in the USA failed to stop the spread of the virus, the hackers have released a new version of the cyber security are trying to resist and eradicate.

One strain of the virus was particularly dangerous. Once it infects one computer on the network, it can spread to all computers in this network "within seconds," said CEO of cybersecurity Bufferzone. For example, if one of your employees opens an infected PDF file attached to an email, soon everyone in your office can be attacked.

That is why companies seek to strengthen security or to deal with potential viruses, says Aviv Grafi, CTO Votiro, another company on cyber security.