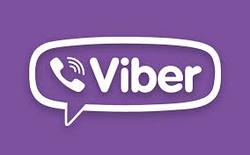 Viber messenger, which is used by a large number of smartphone owners. The competition make him the Telegram, WhatsApp, Facebook Messenger and ICQ. But Viber developers are trying to make it more convenient for users.<br>
Now if You change your mobile number, you never lose your account in the program. The mobile number is tied to your account and change it before lost all data. Now Viber users can easily change the numbers - all information on the Viber account is maintained (correspondence, contacts, and other data).<br>
When the number is changed, the user simply inserts the smartphone new SIM card, and the program offers to change the room into account. Meanwhile, other users receive a notification that the user changed the number. All the previous correspondence when it is submitted to the cloud. Next, the user simply specifies a new number and code of the received SMS to transfer all the data from the cloud and all.<br>
Viber users got the ability to change is tied to the account phone number with no data loss. Information about the innovation is disseminated, the developers of the messenger.