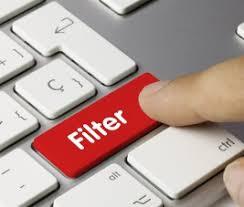 Roskomnadzor has tested and recommended the operators to use the new solution to block illegal content.

Recently Roskomnadzor began to be active and to give orders to block individual pages and sites do not comply with legislation. However, operators are using different solutions, noted that existing technologies are not always able to effectively block the desired page. As a result of this gap IN the requirements of the regulator was impossible to perform.

Software solution LLC "safer Internet" in the program "UBIC" was tested by specialists of Roscomnadzor. Results of the tests they issued the report, which says that this way of blocking illegal content is recommended to be used by operators as an effective and meets the requirements of the legislation.

The decision, LLC "safer Internet" was developed by Russian programmers and allows you to filter traffic at speeds up to 10 gigabits per second for 1 unit occupied in the rack of equipment. The solution does not require to mount the equipment in the gap of the Internet channel provider and is able to selectively block pages of websites.