18.09.2017, 11:04

How secure facial recognition in iPhone X?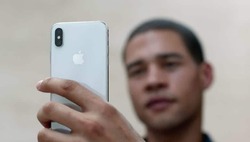 A brief lesson in the types of threats and why should you care about their safety.

Face ID is one of the most exciting new features of the upcoming iPhone X, but there are serious questions about whether it is to protect your device.

The function uses biometrics to determine whether you're the owner of the phone. The person ID will replace the sensor of the fingerprint Touch ID on the iPhone X. Biometrics were added to the security of the phones partly because they are perceived as more secure than passwords.

In fact, your personal imprint or form of the face as a way of protection entirely dependent on the threat model that threatens you.

The threat model is simply a definition of our own vulnerability. Knowledge of weaknesses in your defence and goal types that will try to attack you, facilitate your ability to defend against them.

Each threat model is different. A high school teacher is likely to face other challenges than a person working in a busy coffee shop or airport, or employee of the security services.

In the context of owning the phone, the focus should be on preventing unauthorized access to your data.

Your phone has personal information about your life, and understanding your threat model may determine what security feature you have to choose to prevent the most likely attacks.

For the vast majority of people the biggest threat is that their phone will be stolen by thieves in a cafe Il shopping Mall of the handbag or purse. Taking possession of a phone that requires facial recognition, the thief is unlikely to run back to with behalf of the owner to access financial information on the phone.

You will be without phone, but at least your data will be safe.

However, if the police require you to present your phone then you must obey.

If the identity is more secure than a password? It depends on who you ask.

If it's a jealous partner who wants to rummage through your text messages, then it is quite safe. But if the state organs and the police, then, of course, this method is privacy, you will not help to close your data.
Sourse: Russian News NEWS.rin.ru
Telegram in Moscow awarded a penalty almost on one million roubles
[17.10.2017 10:10]
For refusing to cooperate with the FSB, the magistrate fined the company the developer of Telegram for 800 thousand rubles.


The messenger Telegram finally became legally to support Russian language
[11.10.2017 10:31]
The Russian-speaking segment of social networking fans received good news from Pavel Durov.



Life hacking with a smartphone that you should know
[09.10.2017 10:34]
It's safe to say that smartphones have changed our lives for the better, keeping in mind that the phone today is just not the phone. Now he is a personal assistant, musician, artist, Bank, cinema, master. Since entering the smartphone market so much has changed in them - now they have



Headphones Google translate from 40 languages in real time
[06.10.2017 12:14]
Google has released wireless headphones, which include voice assistant, that is, they can translate 40 languages in real-time.



AI Google IQ higher than Siri and Bing
[04.10.2017 09:42]
IQ tests show that the AI Google one of them is the smartest, but it is still low by human standards.



Telegram messenger can block for breach of law Spring
[27.09.2017 08:41]
Pavel Durov said that to him in his overseas office protocols come from Moscow. The protocols drawn up by the FSB and the record breaking company that it does not provide the keys to decode messages.



How secure facial recognition in iPhone X?
[18.09.2017 11:04]
A brief lesson in the types of threats and why should you care about their safety.



Roskomnadzor is testing a new way of blocking banned sites
[15.09.2017 12:21]
Roskomnadzor has tested and recommended the operators to use the new solution to block illegal content.



The presentation of the iPhone X will remember the embarrassment
[14.09.2017 11:15]
Apple feels embarrassed after a failed demonstration of Face ID for iPhone X



Discovered a new way of using your computer by cyber criminals
[14.09.2017 10:11]
Modern burglars steal any data that does not require a ransom for them, and earn money with the help of your computer without your knowledge.