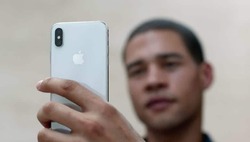 A brief lesson in the types of threats and why should you care about their safety.

Face ID is one of the most exciting new features of the upcoming iPhone X, but there are serious questions about whether it is to protect your device.

The function uses biometrics to determine whether you're the owner of the phone. The person ID will replace the sensor of the fingerprint Touch ID on the iPhone X. Biometrics were added to the security of the phones partly because they are perceived as more secure than passwords.

In fact, your personal imprint or form of the face as a way of protection entirely dependent on the threat model that threatens you.

The threat model is simply a definition of our own vulnerability. Knowledge of weaknesses in your defence and goal types that will try to attack you, facilitate your ability to defend against them.

Each threat model is different. A high school teacher is likely to face other challenges than a person working in a busy coffee shop or airport, or employee of the security services.

In the context of owning the phone, the focus should be on preventing unauthorized access to your data.

Your phone has personal information about your life, and understanding your threat model may determine what security feature you have to choose to prevent the most likely attacks.

For the vast majority of people the biggest threat is that their phone will be stolen by thieves in a cafe Il shopping Mall of the handbag or purse. Taking possession of a phone that requires facial recognition, the thief is unlikely to run back to with behalf of the owner to access financial information on the phone.

You will be without phone, but at least your data will be safe.

However, if the police require you to present your phone then you must obey.

If the identity is more secure than a password? It depends on who you ask.

If it's a jealous partner who wants to rummage through your text messages, then it is quite safe. But if the state organs and the police, then, of course, this method is privacy, you will not help to close your data.