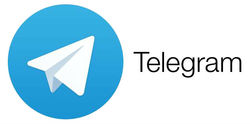 Pavel Durov said that to him in his overseas office protocols come from Moscow. The protocols drawn up by the FSB and the record breaking company that it does not provide the keys to decode messages.

On 14 September the company was drawn up that the company fails to comply with the legislation of the Russian Federation in terms of ensuring unhindered access to messages, video messages and audiobooster. Without specific codes (keys) no one else, including the FSB, is not able to read these user data.

The failure of the company Telegram to fulfill the requirements of the legislation of the Russian Federation threatened to administrative and criminal prosecution.