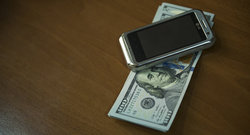 Head VïTï+ï¦ï+ï+ÿ¦ï¦ÿ¦ïTïT said at the "government hour" in the state Duma that his office actively works towards the abolition of international roaming for the Russians.

In his speech, the Minister Nikolai Nikiforov has said that in the nearest future, from 3 to 7 years, he predicts that rosener forget the term "international roaming".

In order to reduce the cost of Russians on international communication and communication abroad, the Ministry of communications and enters into an agreement with other ministries of foreign countries to international roaming tariff was reduced.

Currently, the cost of international roaming of the Russian operators is extremely high. It can reach several dozens of rubles per minute of conversation. The cost of a megabyte data transfer abroad in roaming also is too high and covers hundreds of rubles for a few megabytes.