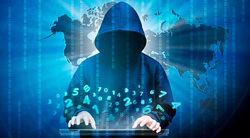 A working group with the participation of Sberbank has made a proposal to oblige to insure the risk of hacking computer networks and, in General, the risk of cyber threats.

Digital CTP can bring the insurers up to RUB 50 billion. in just one year, however, the representatives of the insurers do not want the rates for this coverage regulated by the state. By 2020 it is proposed to develop methodology, standards and requirements for compulsory insurance of the threats of hacking and data loss in the cyber sphere.

Representatives of the business community took the idea to insure threats from the Internet with a grain of salt. Insurers are also interested to work under government pressure.

Kaspersky States that the average loss from burglary is about 35 million. Daily in Russia recorded two hacking systems Bank-client over $ 1 million.