18.09.2017, 11:04

How secure facial recognition in iPhone X?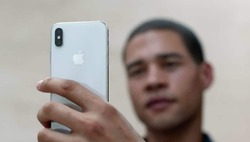 A brief lesson in the types of threats and why should you care about their safety.

Face ID is one of the most exciting new features of the upcoming iPhone X, but there are serious questions about whether it is to protect your device.

The function uses biometrics to determine whether you're the owner of the phone. The person ID will replace the sensor of the fingerprint Touch ID on the iPhone X. Biometrics were added to the security of the phones partly because they are perceived as more secure than passwords.

In fact, your personal imprint or form of the face as a way of protection entirely dependent on the threat model that threatens you.

The threat model is simply a definition of our own vulnerability. Knowledge of weaknesses in your defence and goal types that will try to attack you, facilitate your ability to defend against them.

Each threat model is different. A high school teacher is likely to face other challenges than a person working in a busy coffee shop or airport, or employee of the security services.

In the context of owning the phone, the focus should be on preventing unauthorized access to your data.

Your phone has personal information about your life, and understanding your threat model may determine what security feature you have to choose to prevent the most likely attacks.

For the vast majority of people the biggest threat is that their phone will be stolen by thieves in a cafe Il shopping Mall of the handbag or purse. Taking possession of a phone that requires facial recognition, the thief is unlikely to run back to with behalf of the owner to access financial information on the phone.

You will be without phone, but at least your data will be safe.

However, if the police require you to present your phone then you must obey.

If the identity is more secure than a password? It depends on who you ask.

If it's a jealous partner who wants to rummage through your text messages, then it is quite safe. But if the state organs and the police, then, of course, this method is privacy, you will not help to close your data.
Sourse: Russian News NEWS.rin.ru

How to conduct useful online webinar
[08.05.2018 13:41]
Developing countries, where the population has enough money to self-education, widely use webinars. This method is used as a separate form of income on the Internet. However, this method of conferencing is still not well understood by users and requires an understanding of,



Soon, the sim card may replace a passport.
[15.11.2017 10:09]
In the State Duma proposed to replace the passport with a special sim card that will act as a personal identifier.


Than iPhone good for modern girls.
[08.11.2017 12:23]
The new iPhone 10 is quite different from its predecessors and many women did not know whether to buy a new phone or keep the old one.



The Russian ban on anonymizers to bypass the lock ILV
[01.11.2017 09:13]
From today enters into force a legislative ban on the use of anonymizers as a bypass of lock of sites of Roskomnadzor.



Another retailer luring customers with smartphones tradina
[31.10.2017 10:46]
M-video has launched a repurchase program of popular smartphone brands Apple and Samsung.



Insurers suggest to insure from attacks of hackers
[27.10.2017 11:21]
A working group with the participation of Sberbank has made a proposal to oblige to insure the risk of hacking computer networks and, in General, the risk of cyber threats.



Tenth iPhone will release in 2 times less from the plan
[25.10.2017 10:41]
iPhone X, or as it is necessary to say, For Ten (Ten), will be released in smaller quantities due to problems with the screen.



"Bad Bunny" attacked Russian banks
[25.10.2017 09:50]
Virus BadRabbit produced a large-scale attack on major banks of our country.



The Ministry of communications of Russia promises the abolition of international roaming
[18.10.2017 12:59]
Head Vп?пҐп?пЎп?я?п?я?пЇп? said at the "government hour" in the state Duma that his office actively works towards the abolition of international roaming for the Russians.



Telegram in Moscow awarded a penalty almost on one million roubles
[17.10.2017 10:10]
For refusing to cooperate with the FSB, the magistrate fined the company the developer of Telegram for 800 thousand rubles.