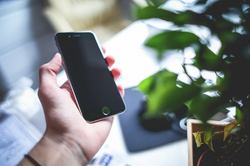 It's safe to say that smartphones have changed our lives for the better, keeping in mind that the phone today is just not the phone. Now he is a personal assistant, musician, artist, Bank, cinema, master. Since entering the smartphone market so much has changed in them - now they have amazing tools, modern apps, designed to make our lives a lot easier.

In early 2015 it has been estimated that worldwide there are approximately 7 billion people, of whom 1.8 billion people, or approximately a quarter of the world population, own a smartphone. This is a serious value. It is expected that this number will grow due to the greater speed of connection and global Internet coverage, which greatly facilitates the introduction and growth of smartphones.

You've heard it all before: the rise of mobility, dependence on these devices in everyday life. Tell us something we didn't know ... well, how about something a little different, how about a few life hacks for your smartphone? Below are tips and advice that will help you make maximum use of the capabilities of mobile devices.

the <h2>1. To illuminate the room.</h2>

Honestly, anyone still using a flashlight? The brightness of the screen of your smartphone is sufficient to ensure that you can cope with the darkest situations. The screen brightness can be adjusted to highlight all that you need.

In addition, most modern smartphones have a flashlight that provides serious illumination. But how about when you need more illumination? Or you just want to look cool in front of your friends?

All you need is a bottle of water and your smartphone. Just fill the bottle with water, put it lying on a phone and you have a fantastic flashlight, night light or cool light La becherini.

the <h3>2. Turn up the volume.</h2>

I confess that I like to listen to music in the shower. I like to sing and dance to the depths. But the problem is that I never hear the music because of the noise of the water.

But don't worry! I found a solution. All you need to do is place your smartphone speaker down at the empty glass, a bowl or any object oval shape to amplify the sound.

This method is ideal for listening to music in the office or when hanging out with your friend in a society when other people is outside the reach of your audio amplifier.

the <h2>3. TV will help you.</h2>

Recently I was at a friends house and looked at my phone. The battery remained at 2%. I asked a friend's charger and it came back with a cord. cord. "What do you expect from me?" He explained that I can connect the cable to the rear of the TV and connect it to the USB port. To my surprise, it actually worked.

My research on this topic showed that not all mobile devices and TVs is able to charge the phone, so your experience may vary. You'll be pleasantly surprised.