20.04.2017, 12:43

Galaxy S8 conquered South Korea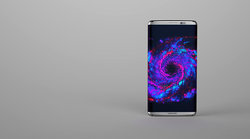 More than a million new phones Galaxy S8 was ordered in advance in South Korea, setting a new record for the domestic market, Samsung said a company spokesman Eric Zones.

This is the first high-end smartphone released by Apple after the defeat of Galaxy 7, which was subject to involuntary fire. The failure cost the company $5 billion She had to remove 7 of the sales. Now analysts say that Samsung needs a flawless launch for the S8.

Last week Samsung announced that its much-publicized tool of artificial intelligence Bixby, seen as a rival to Apple's Siri, is completely ready to release a Galaxy S8 in the USA.

A new phone can be ordered in the US since the end of March. On 21 April, the phone will go on sale in South Korea, the United States and Canada. Samsung did not immediately respond to a query about the pace of pre-orders in the US. According to the head of mobile business Samsung Dongjin last week orders "met expectations" and that the global response has been "good compared to Galaxy S7", according to local reports.

Customers who ordered the phones S8 should get them before they are offered for sale in stores.
Sourse: Russian News NEWS.rin.ru

The Ministry of communications of Russia promises the abolition of international roaming
[18.10.2017 12:59]
Head VпTп+п¦п+п+я¦п¦я¦пTпT said at the "government hour" in the state Duma that his office actively works towards the abolition of international roaming for the Russians.


Telegram in Moscow awarded a penalty almost on one million roubles
[17.10.2017 10:10]
For refusing to cooperate with the FSB, the magistrate fined the company the developer of Telegram for 800 thousand rubles.


The messenger Telegram finally became legally to support Russian language
[11.10.2017 10:31]
The Russian-speaking segment of social networking fans received good news from Pavel Durov.



Life hacking with a smartphone that you should know
[09.10.2017 10:34]
It's safe to say that smartphones have changed our lives for the better, keeping in mind that the phone today is just not the phone. Now he is a personal assistant, musician, artist, Bank, cinema, master. Since entering the smartphone market so much has changed in them - now they have



Headphones Google translate from 40 languages in real time
[06.10.2017 12:14]
Google has released wireless headphones, which include voice assistant, that is, they can translate 40 languages in real-time.



AI Google IQ higher than Siri and Bing
[04.10.2017 09:42]
IQ tests show that the AI Google one of them is the smartest, but it is still low by human standards.



Telegram messenger can block for breach of law Spring
[27.09.2017 08:41]
Pavel Durov said that to him in his overseas office protocols come from Moscow. The protocols drawn up by the FSB and the record breaking company that it does not provide the keys to decode messages.



How secure facial recognition in iPhone X?
[18.09.2017 11:04]
A brief lesson in the types of threats and why should you care about their safety.



Roskomnadzor is testing a new way of blocking banned sites
[15.09.2017 12:21]
Roskomnadzor has tested and recommended the operators to use the new solution to block illegal content.



The presentation of the iPhone X will remember the embarrassment
[14.09.2017 11:15]
Apple feels embarrassed after a failed demonstration of Face ID for iPhone X