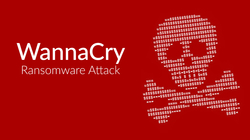 Automaker Honda (HMC) said that the computer is infected with a ransomware virus, has infected other computers at a factory in Japan, breaking the production car.

About 1,000 units has not been made as planned at the plant Sayama near Tokyo when the virus WannaCry attacked "a couple of old computers to the production line" on Monday, with the result that they have closed, announced CNNTech representative Honda.

Honda said production has returned to normal, and had taken precautions to prevent future infections. But the events are a clear reminder that the worm ransomware, which in the past month has damaged around the world, continues to constitute a threat to some computers.

WannaCry, which has infected more than million computers, took advantage of the security vulnerabilities in some Microsoft products to lock computers. In mid-may, it quickly spread worldwide, affecting hospitals, businesses and government system. Experts on cyber security managed effectively stop the spread of the virus, but it has not disappeared completely.

CEO of cybersecurity firm Kryptos Logic Its Salim (Salim Neino), last week said at a hearing in Congress that the company spent 60 million attempts to infect WannaCry over the past month, 7 million of them in the United States.

Microsoft has released an update in March, so any modern computers are protected from contamination. Intelligence agencies and security researchers have linked the attack WannaCry with a group of hackers associated with North Korea.