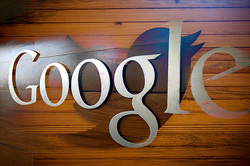 Capitalization of Twitter increased by $ 1.5 billion after appearing in the American press rumours that the firm possessing the social network for public exchange of short news, may purchase Google. The transaction price is estimated at $ 50 billion.

It tells The Telegraph, Twitter shares rose 4.8% after the news in the media that the American firm has hired investment Bank Goldman Sachs as a consultant against possible takeovers. According to data from analyst firm Briefing, Twitter appealed to professionals in order to fend off the 2 services takeover - a cottage among the future buyers is worth IT-giant Google.

Followers Twitter flatly refused explanations on this pretext. Among other things, did Goldman Sachs. However, as suggested by the printed edition of The Guardian, Google might have to give the microblogging service are about 50 billion dollars, having a cash reserve of over $ 60 billion.

Precedent precedent remains - shares of Twitter after the appearance of these rumors have risen to the level of 53,28 dollar apiece, trading on the new York stock exchange (NYSE). Therefore, the capitalization of the social network increased $ 1.5 billion and exceeded $ 34 billion.

Rumors about a possible purchase of the famous Google service apply long ago. So, a similar news item related to the interest of the search engine in this service, appeared in early January of this year, which is then translated into the stock price of Twitter by 3.3%. In February 2011, the media was informed that Google, Facebook and several other firms are negotiating the takeover of the microblogging service at $ 10 billion. Since then, the price of Twitter, with 288 million active users increased by 5 times.