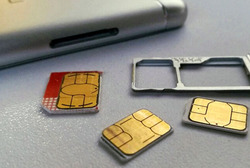 In the State Duma proposed to replace the passport with a special sim card that will act as a personal identifier.

The number of issued sim card is restricted to one citizen can have as many sim cards, and each of them may be the identity of the individual. The main condition, the prohibition of transfer SIM cards to other persons. Baby sim-card will be issued to the parents just as I issued a passport for the child.

The main advantage of the new sim card will be that citizens will have to carry a paper document like a passport, as the sim card will be completely replaced. This sim card will even get a loan.

The major mobile operators of Russia has called that idea interesting, However they believe that it is necessary to carefully consider the use of a sim card as ID from the security point of view.