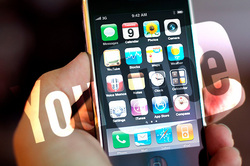 From the most famous broadcasts in the foreseeable future will cease to work on the old Google TV and iOS operating system.

Came under attack, all smartphones and tablets Apple mobile OS prior to iOS 7, Apple TV 3 with older versions of the software, Blu-ray players, as well as a number of Smart TV, which Google recommends using the web version of the service.

It tells the official blog of video hosting, April 20, YouTube will begin to disown support API v2 in favor of a more progressive API v3, in consequence of which the service will stop work on several generations of iOS devices, Smart TVs, and Blu-ray players. Considering the opinions of experts, the decision of YouTube to turn away from API v2 to start with, due to the fact that in older devices, the service does not indicate the ads before videos, in fact, gratuitously wasting resources of video hosting.

Naturally, the main "victim" of the new standard will be "Apple products". For starters will cease to work the YouTube app, which was built in the iOS version first 6. Users of iOS 6 will be able to download the official program of video sharing from the App Store, but those who decided not to upgrade from iOS 5 and earlier versions of the system, it is likely, will completely lose access to the service.

Will cease to work YouTube and on the second generation Apple TV, support Apple software already denied, and most TV, Blu-ray players and other equipment issued until 2013. Newer fixtures and home game consoles of the last 2 generations will be as before to play videos service.

As specialists, we are told, in some embodiments, the restriction can be bypassed by simply going to the website YouTube in the embedded browser, but this option will not help everyone. To find out whether the fixture to support YouTube after waiver API v2, it is enough to run any video. Once it fell into disrepair, the video will be replaced with a specialized three-minute warning in different languages.