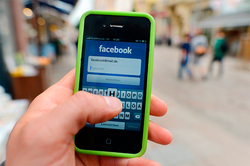 The most famous social network Facebook announced the launch function free video calls. The service is available for users of the mobile Messenger app. Video calls are completely free, but in Russia still didn't work.

It tells the public relations firm, the new feature allows users to make video calls over Wi-Fi or cellular network. To enable communication through video to the user's smartphone or tablet, just touch the icon with the camera image in the upper right corner of the screen with an open conversation. With all this service is considered to be cross-platform, i.e. the owners of gadgets on iOS and Android can freely talk to each other.

According to the version of the project Manager Stan Chudnovsky, and at the moment the team is working on adding mass function calls. In addition, the Manager Facebook acknowledged that over the stabilize video during calls users, its employees are to work.

As professionals we are told, a characteristic feature of the new messenger feature Facebook is that video calls are mechanically adjusted to the speed of the connection, reducing or increasing the image quality. For example, the user can greatly improve the quality of transmitted conversationalist illustrations by disabling the transmission of video from a private party.

Video calls work only between users of the mobile application. Call from your smartphone to the user the web version of Facebook until you get it. Besides all this, in the company are not installed, will I have to work on this feature for the main website.

For residents of Russia and neighbouring countries new function calls is still inaccessible. At launch video calls appeared in 18 States, including the United States, England, Oman and Laos, while in other regions the video is scheduled to launch a few months later. The feature will be free, and to earn Facebook has no plans.