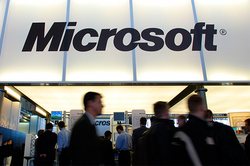 The company Microsoft has officially announced that the upcoming update will be the last for the Windows operating system. It is known that it is not about some large-scale rebranding, just engineers from Redmond will not give Windows 10 to become obsolete.

"At the moment we are releasing Windows 10, because Windows 10 is the latest version of Windows, we're still working on it. We are not talking at the moment about the future of branding, consumers can be convinced that Windows 10 remains modern and be able to work on a huge number of devices, from PC to telephones, Surface Hub, HoloLens and Xbox," said Microsoft employee Jerry Nixon The Verge.

As outlined by the managing unit Microsoft developing Windows Terry Myerson, after the appearance of Windows 10 the company intends to provide "a constant stream of innovations within each month". From this we can conclude that the patches will not be released monthly, as it was previously, and when you're ready. Therefore, users will be able to constantly count on the ability to download new updates.

It is noted that the owners of devices with Windows 10 will be able to choose the most appropriate scheme for obtaining updates: Fast Ring either Slow Ring for receiving frequent patches or download them in certain portions. With all this corporate users of Windows 10 at least at first, will remain in the scheme on a monthly Patch Tuesday updates.

Tricas from the traditional distribution system and Windows update, Microsoft wants to turn a future update is no longer in service, if the OS in the usual sense of the word. The company does not plan to give Windows 10 to become obsolete. On the contrary, the system will continue to receive updates that will bring the system to its gradual organic development.