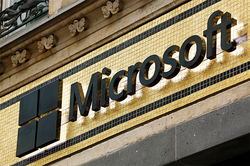 Firm Microsoft for 7 days before the official start of sales of Windows 10 has revealed the minimum system requirements for all devices on which you can install a new operating system.

To "10" worked correctly on a PC or laptop, the device must be equipped with a processor with a clock frequency of at least 1 gigahertz and timely minimum storage capacity of 1 GB.

When installed on a desktop PC or laptop, the system must have a processor speed of 1 GHz and have at least 1 GB of memory prompt for 32-bit versions of Windows (at least 2 GB (64-bit). On the hard drive must be at least 16 GB free space (at least 20 GB (64-bit).

Screen PC must have a minimum diagonal of 8 inches and a resolution of at least 800*600 pixels. Also important is support for network connections via webя? or Wi-Fi. Graphics controller must support DirectX 9. As professionals we are told, in General, all of these requirements are the same as the system requirements of Windows 8.

The mobile version of Windows 10 will support smartphones with 512 MB of memory prompt, in addition to the minimum screen resolution will depend on the amount of RAM. For example, for a phone with 512 MB of memory minimum resolution is 800x480, and to fit with the 4 GB of memory prompt on Board the resolution should not be below 2560x2048.

The processor also everything was very strict - to install Windows 10 Mobile only on phones with processors of Intel and Qualcomm. Also, owners of Windows-based smartphones will need 4 GB of flash memory, in addition to at least one of them must be accessible to the user.

Recall that, according to the latest information, July 29, Windows 10 will be available for participants in the program Windows Insider testing, which is already installed on their own computers prior to the release of a new OC. Next, install the new system and be able to ordinary users of Windows 7 and Windows 8.1, has received meeting notice. With all this update will be of a wavy character, and with each coming wave, the number of participating devices will grow.