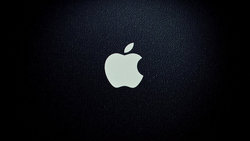 Apple announced their next generation smartphones and numerous other products at its annual press event on Wednesday. The event started with the speech of Apple CEO Tim cook. Apple recently bought a series of Carpool Karaoke TV exclusively for Apple Music, which will debut next year.

iPhone 7 focuses on pictures: Apple's new iPhone 7 and iPhone 7 Plus are waterproof, will receive a new shades of black, and improved camera. IPhone the bread and butter of Apple. The company has sold over 1 billion devices since launch in 2007, according to cook. The latest version is not much different from the iPhone 6S, but it has a few key upgrades. It is waterproof and better protected from dust.

the iPhone has two side-by-side 12-megapixel camera. They have a wide angle and one telephoto. In the future, both cameras will be used at the same time to get a shallow depth of field, but this feature was not ready at the start.

Camera on both phones has been upgraded optical image stabilizer, the new lens and sensor of 12 MP. The device has four LEDs and can detect flashes of artificial lighting.

Home button now force sensitive. Instead, knowing that you have pressed a button as it is pressed, it will vibrate. Director of marketing for Apple's Phil Schiller said that the new button revolutionary "creates new feelings and experiences that could not be previously created."

IPhone 7 now available in two new colors: glossy black and matte black. Also still available in gold, silver and rose gold. The phones will come with IOS 10. Existing iPhones can upgrade to the new mobile OS on September 13.