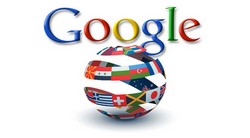 Google has launched a free new video service, called Duo, which will compete with the service of video calls FaceTime from Apple. Videoservis Duo stands out with easy controls and some interesting bells and whistles.

The name Duo comes from the desire of Google to focus exclusively on video calls. That's why there's no group call function - something that initially made famous by Google Hangouts.

Duo allows users to make calls via Android what is FaceTime cannot do. He also excels in some other areas, such as its user interface and overall quality of calls.

Duo opens on a split screen of your front-facing camera and a group of last dialed contacts, allowing you to see what you look like before you make the call. This is important because as soon as you dial a contact that meets gets your image in real time, even if he decides not to answer. Google (GOOG) calls it the additional function "Knock Knock", and it acts as a digital eye.

The Duo promises more precise than other platforms, sharing video messages, as well as during test application by CNNMoney via a cellular connection, it was pointed out in the claims. Google also pays less attention to you during a conversation, so it is easier to pay more attention to the other person. Duo reduces the appearance of self, which is in the lower left corner of the screen.

There are other features that give the other person undivided attention. For example, you cannot take another call, if you are already talking with someone. Instead, Google sends them a message that you are unavailable. When you hang up, you will receive a notice, which underlines a missed call.